The Seattle-based company Artful Ashes is offering their customers a unique and colourful way of working through the process of grieving. Their Facebook page reads, "Our artists, capture the essence of your beloved family members spirit in a swirl of color and ashes, within beautiful glass art."
The owners of Artful Ashes, Greg and Christina, are a husband and wife duo who were inspired to create these glass hearts when Greg's grandfather passed away. "We just realized that everyone is looking for a way to hold onto the memories of their lost loved ones," Greg told Komo News. "The clients that buy these – it brings up the happy thoughts and the happy times."
To create the memorial orbs and hearts, the glass-workers of Artful Ashes add a tablespoon of your loved ones ashes to the hot glass, and swirls them together, alongside colours and textures of your choosing.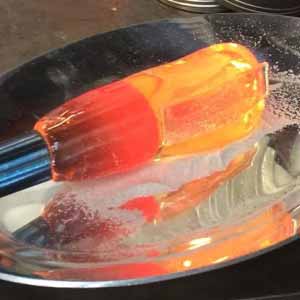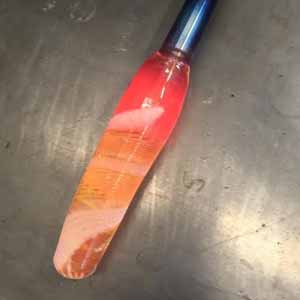 The folks at Artful Ashes adhere to a strict labeling and tracking method, that keeps all remains separated, respected and safe throughout the creative process. In fact, they have even made their memorial identification and production procedures available online, in efforts to make the decision a more comfortable one.
If you'd like to have a loved one's name, or an inscription added to the bottom of the glass, they do that as well.
Delivery usually takes about 4 weeks, according to their website, but with all of the attention their business has been receiving lately, Greg and Christina say things might take a little longer than expected. Currently, the artists can create up to 100 hearts and orbs each day. They are usually in the studio twice a month, and at least one week's advance notice is required on all orders.
The solid glass memorials are approximately 3 ½ by 3 ½ inches, and weigh 14 ounces. Though the cost of these beautiful orbs and hearts is not available on their website, you can contact them for a price list. Komo News reports the cost as $185 per piece, which is a lot cheaper than turning your loved ones ashes into a fireworks display, or a diamond.
Check out some of Artful Ashes' pieces below, and be sure to check out their site for more information.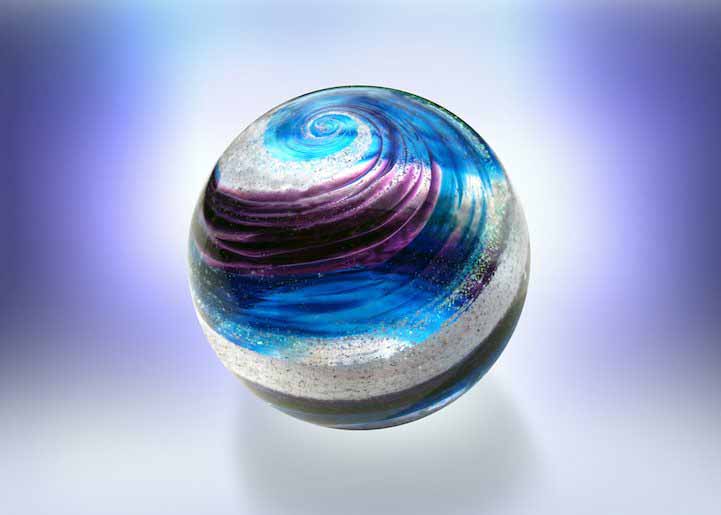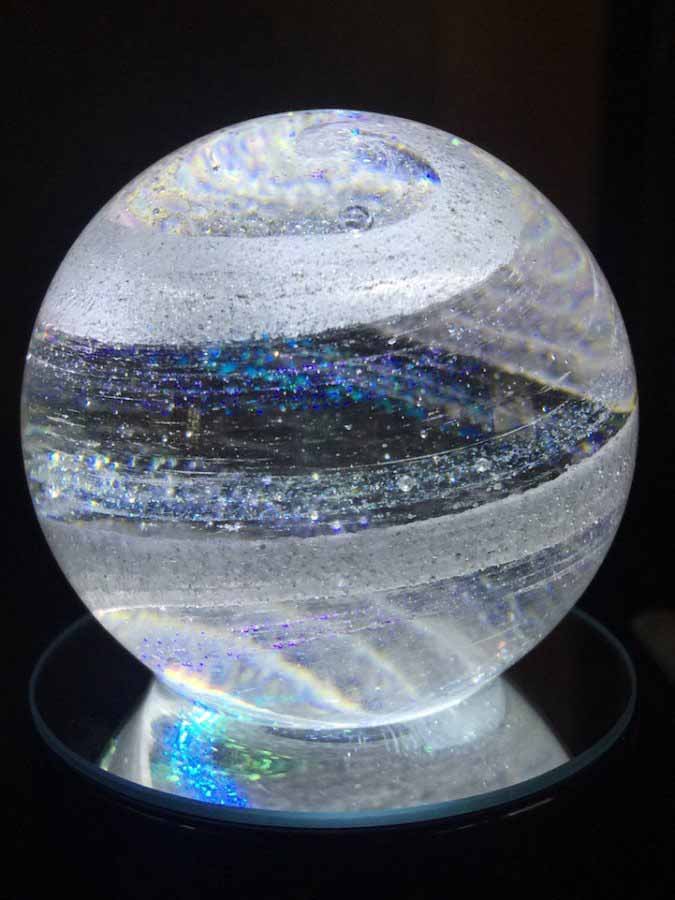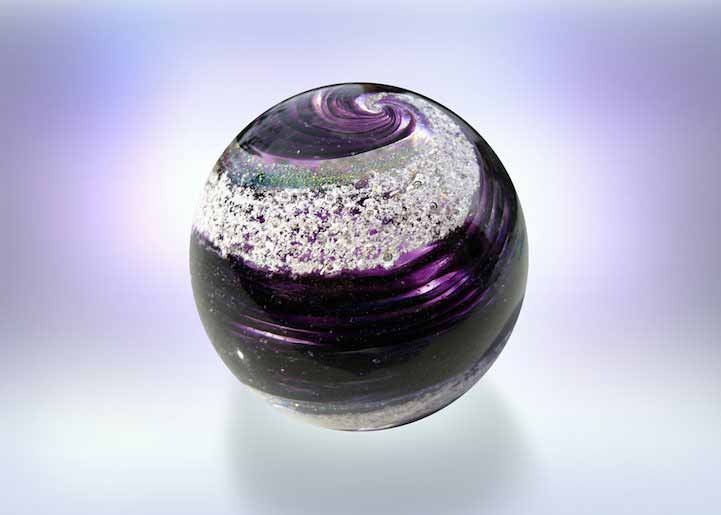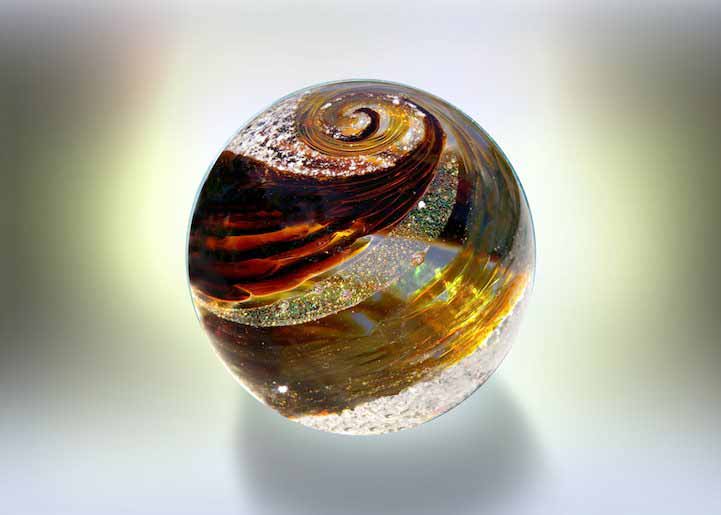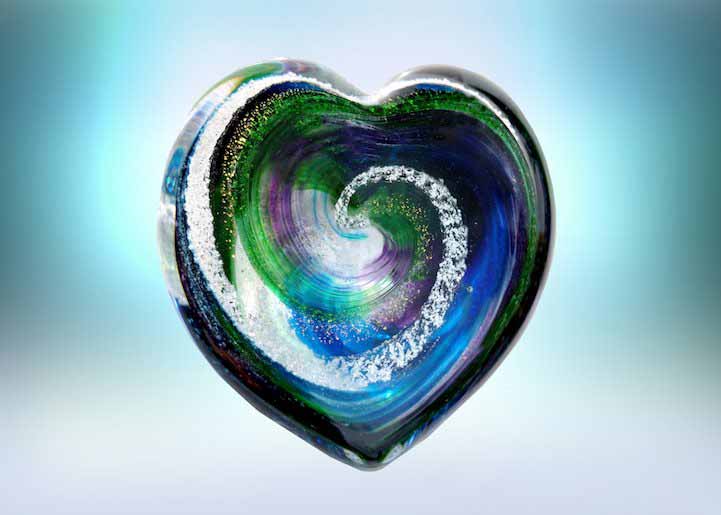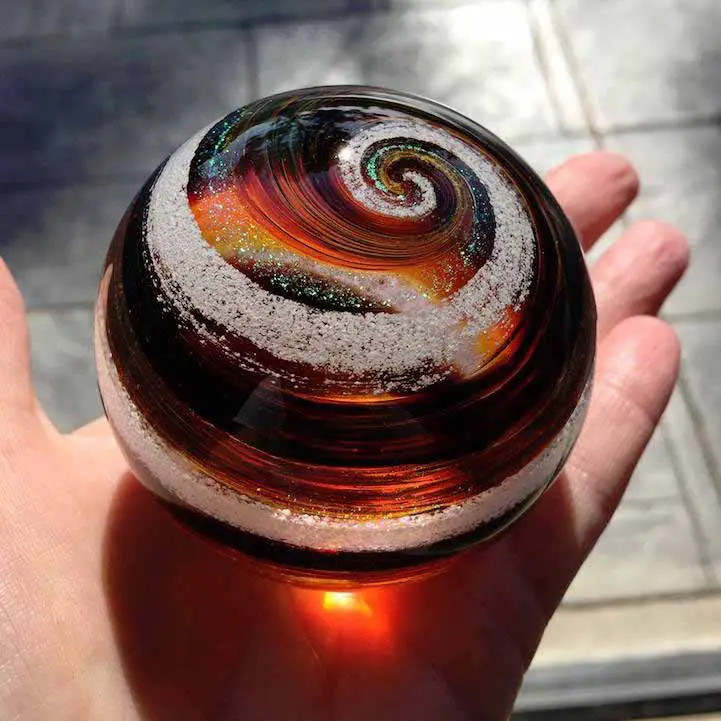 By Raven Fon