How to get the most out of your peels and scraps of foods. This way you can save money. Pick your food fresh and on demand. Your veggies will be chemical/pesticide free. Saves you time, as you wouldn't have to go to the grocery store. We will show you how to regrow your veggies. You could even grow it indoors.
VEGGIES THAT CAN STAY IN WATER IN THE KITCHEN IF IT HAS THE RIGHT AMOUNT OF SUN AND WATER.
1. Garlic Sprouts
Garlic sprouts can be grown from a garlic clove placed in water.
2. Scallions
Instead of throwing away the white end, place it in water, with the stems of the scallions sticking out.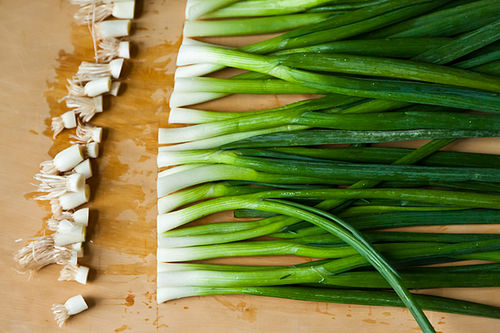 3. Cabbage and Romaine Lettuce
The Bottoms stump of the lettuce or cabbage  is placed in water.
VEGGIES THAT NEED TO GROW IN SOIL AFTER ITS BEEN IN WATER GROWING ROOTS.
1. Basil
You can grow endless supply of Basil by placing stems in water to grow roots.
2. Celery
Place Celery stalk in water overnight then plant in soil.
3. Lemongrass
Start with a bunch of lemongrass that can be found in your local Asian market, cut the tops off and placed the stalks in water. Once they have roots plant in soil.
VEGGIES LEFT TO LONG THAT HAVE GROWN STEMS/ROOTS, PLANT DIRECTLY IN SOIL.
1. White Potatoes and Sweet Potatoes
If  the sweet potatoes haven't grown roots then you can place them in water to grow and then plant in soil.
2. Onions
Chop off the onion bottom with all the roots still intact.  The more of a bottom you leave on, the better. Allow to dry for a few hours to a couple days in a shaded, well-ventilated area to allow for callousing.
IF YOU FOUND IT ENLIGHTENING PLEASE LIKE AND SHARE
Source:
http://www.buzzfeed.com/arielknutson/vegetables-that-magically-regrow-themselves#.qdQ9Lwy0X
This article is free and open source. You have permission to republish this article under a Creative Commons license with attribution to the author and Its All About I. All hyperlinks within the article must remain intact.